Profile

Free Account
Created on 2010-09-20 10:38:20 (#641127), last updated 2010-09-26 (364 weeks ago)
86 comments received, 0 comments posted
45 Journal Entries, 22 Tags, 0 Memories, 15 Icons

About
| | |
| --- | --- |
| Name: | chantal |
| Birthdate: | Jan 1 |
| | |
| | |

Mini Bio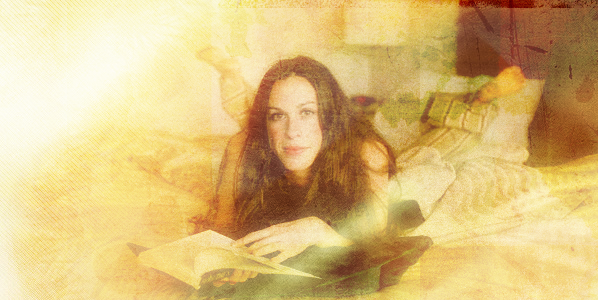 The Muse
Chantal Weller is a bit more than the average book seller and literary enthusiast. She stocks her bookstore with her current and sometimes passing interests. The inventory is always changing. Beyond that, the brunette Californian is harboring a not so secret gift. She hesitates to call herself a clairvoyant and disguises the extent of her abilities behind the practice of palmistry and chiromancy. Sometimes unpredictable and never comfortable for Chantal, these flashes of insight can be anything from mundane incidentals of life to pivotal moments and defining events. She doesn't enjoy this phenomena and it hinders her interactions with people, always hesitant to lay her hands on others, Chantal can be somewhat awkward in social situations.

The Biography
Born and raised in Santa Barbara, she can't surf but she'll build you one hell of a sand castle. Owner of a small, independent bookstore she stocks what interests her but will order any reasonable request for an eager customer. Chantal loves to read: a book, a magazine, the back of a lysol can, the palm of your hand.

The only things more dear to her than her business are her friends and family.

She loves to cook (vegetarian cuisine, not food with a face), play hostess in strict defiance of Virgo shyness, and she can play one mean game of twister--by herself.

Other weaknesses include: chocolate, animals, wind chimes, pez dispensers and flip-flops.

While she can, and once did, read palms for friends and family as well as the occasional stranger that sought her out, she isn't entirely comfortable with her knack at accuracy. She feels it's a burden as well as a gift and not to be taken lightly. She no longer willingly does this, certain events in her recent past have forced her to come to the conclusion that she truly shouldn't play with fate.
The Disclaimer
This journal is for prompt writing and role playing only. Chantal Weller is an Original Character and Bound By Interest is a fictional locale both of which belong to the author. Alanis belongs to herself. Author is over 18, content will at times be mature in nature.
Layout profile code thanks to ReversesCollide

Connect
air
,
animals
,
art
,
avoidance
,
ball pythons
,
bogo
,
books
,
bookstores
, bound by interest,
california
,
cascades
,
cats
,
chaos
, cheiromancy, chirology,
chocolate
,
cleaning
,
comics
,
connection
,
contact
,
cooking
,
denim
, dermatoglyphics,
destiny
,
dogs
,
earth
,
energy
,
escape
,
fajitas
,
fate
, fate line,
ferrets
,
fire
,
flip flops
,
folk music
,
fresh fruit
, girdle of venus,
gold fish
,
greek gods
,
green
,
hamsters
, hand analysis, hard to come by, head line, heart line,
history
,
horses
, i love my mop, independent owners,
lace
,
life
, life line,
lizards
,
magazines
,
magic
, mercury line,
natural
,
nature
,
novels
,
order
,
organic
, palm-reading,
palmistry
,
people
,
perceptions
,
pez dispensers
,
pitas
,
questions
,
reading
,
retailers
, rhyme and reason, rock/hard place,
sand
,
santa barbara
,
short stories
, simian crease,
snakes
,
sun
, sun dried tomatoes, sun line,
surf
,
talent
,
tall men
,
the elements
,
the zodiac
,
titania
,
tortillas
,
touch
, travel lines, union lines,
unknown
,
vegetarian cooking
,
vegetarians
,
water
,
wind chimes
,
yoga
noballneeded

People
[View Entries]

Communities
[View entries]

Feeds
[View Entries]

Subscriptions (0)

Linking
To link to this user, copy this code:
On Dreamwidth:
Elsewhere: